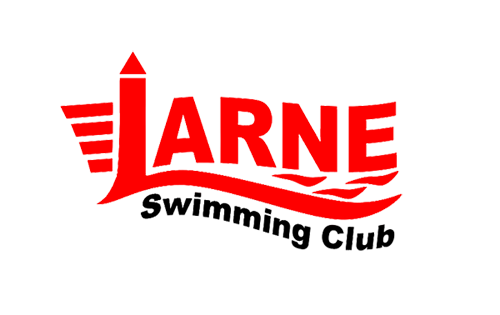 Code of Behaviour for underage athletes
YOUNG ATHELETES SHOULD BE ENTITLED TO:
Be safe and feel safe.
Have fun and experience a sense of enjoyment and fulfilment.
Be treated with respect, dignity and sensitivity.
Comment and make suggestions in a constructive manner.
Be afforded appropriate confidentiality.
Participate in games and competitions at levels with which they feel comfortable.
Make their concerns known and have them dealt with in an appropriate manner.
Be protected from abuse.
Be listened to.
YOUNG ATHELETES SHOULD ALWAYS:
Partake fairly, do their best and enjoy themselves.
Respect fellow team members regardless of ability, cultural or ethnic origin, gender, sexual orientation or religious beliefs.
Support fellow team members regardless of whether they do well or not.
Represent their team, their Club and their family with pride and dignity.
Respect all Coaches, Officials and their opponents.
Be gracious in defeat and modest in victory.
Inform their Coach/Mentor/Manager in advance if they are unavailable for training and games.
Take due care of Club equipment.
Know that it is acceptable to talk to the Club Children's Officer with any concerns or questions they may have.
Adhere to acceptable standards of behaviour and their Club's Values and ensure they are aware of the information in the Club's handbook.
Tell somebody else if they or others have been harmed in any way.
YOUNG ATHLETES SHOULD ENGAGE IN GOOD PRACTICE:
Never cheat – always compete by the rules.
Never shout at or argue with an official, with their Coach, their team mates or opponents and should never use violence.
Never use unfair or Bullying tactics to gain advantage or isolate other athletes.
Never spread rumours.
Never tell lies about adults or other young people.
Never compete or train if they feel unwell or are injured.
Never use unacceptable language or racial and/or sectarian references to an opponent, a fellow player or official by words, deeds or gesture.
Never consume non-prescribed drugs or performance enhancing supplements
RECRUITMENT OF COACHES
All Coaches working with young people and children are required to be suitable for their chosen role(s), and should be appropriately trained, qualified and supported to fulfil such roles. All persons working or volunteering for such roles are required to undertake agreed vetting and background Police checks within the jurisdiction in which they work and to attend coaching and training courses relevant to their roles. All such Coaches must attend relevant child welfare and protection training as provided or instructed by their Governing body.
COACHES SHOULD MAINTAIN A CHILD CENTRED APPROACH
Respect the rights, dignity and worth of every person.
Treat each person equally regardless of age, gender, ability, ethnic origin, cultural background or religion.
Be positive during coaching sessions, and competition so that underage athletes always leave with a sense of achievement and an increased level of self-esteem.
Recognise the development needs and capacity of all underage athletes, regardless of their ability, by emphasising participation for all while avoiding excessive training and competition. Skills development and personal satisfaction should have priority over competition when working with underage athletes.
Develop an understanding of relevant coaching methods and ensure that they have the appropriate level of coaching accreditation.
Do not equate losing with failure and do not develop a preoccupation with medals and trophies. The level of improvement made by underage athletes is the best indicator of effective coaching.Do not engage in communications with underage players via social network sites.
Encourage parents/guardians to play an active role in organising and assisting various activities for your teams and your Club.
If it is necessary to transport a child/young person in your car, ensure that they are seated in a rear seat with seat belts securely fastened and that all drivers are adequately insured.
With the exception of their own child a coach should not transport a child alone, except in emergency or exceptional circumstances.
PARENTS AND GUARDIANS
Parents/Guardians have an influential role to play in assisting and encouraging their children to fully participate in sport, whether by competing or attending training or coaching sessions.
In common with Coaches and Club personnel the Parents/Guardians of underage athletes should act as role models for their children as they participate all sport.
Parents should make themselves aware of the information contained within the Club's handbook. Ensure that they are aware that there will be duties required of them eg volunteering at galas or other club events as well as chaperone duties during sessions (Swim Ireland requirement).
PARENTS/GUARDIANS SHOULD ENCOURAGE THEIR CHILD TO:
Always play by the rules.
Improve their skills levels.
Appreciate everybody on their team, regardless of ability.
Promote and encourage a balanced and healthy lifestyle with regard to exercise, food, rest and play. Advice may be sought if necessary from Club officials on this issue.
PARENTS/GUARDIANS SHOULD LEAD BY EXAMPLE:
Adopt a positive attitude to their children's participation in our sport.
Respect officials' decisions and encourage children to do likewise.
Do not exert undue pressure on your child.
Never admonish your own child or any other child for their standard of performance.
Be realistic in their expectations.
Show approval for effort, not just results.
Avoid asking a child or young person, 'How much did you PB by?' ' Ask them 'Did they enjoy themselves.'
Never embarrass a child or use sarcastic remarks towards an athlete.
Applaud good performance from all athletes.
Do not criticise performances. Identify how improvements may be made.
Do not enter pool area unless specifically invited to do so by an official in charge. It is the expectation of Larne Swimming Club that parents remain outside the changing areas at all times unless accompanied by another adult. This is for the protection of both adult and child
Respecting the relevant leaders, coaches, teachers and parent helpers within Larne Swimming Club
Respecting the decisions made by the Committee and other leaders, coaches and teachers following the proper procedure if felt unjustly treated, with the knowledge that any complaint will be dealt with effectively and confidentially
Ensuring that you as parents/guardians do not leave your child/children waiting unsupervised at any time. Coaches are not responsible for swimmers until they come on poolside and remain so only for the duration of the training session.
Ensuring appropriate leaders, coaches and teachers are informed regarding any absenteeism, medical conditions or other relevant matters concerning your child
Ensuring an appropriate time and place for communicating with leaders, coaches and teachers is arranged. Communication should not take place whilst the leaders, coaches or teachers are in a position of supervision or responsibility for other young people
Supporters
Young Athletes are eager to enjoy and benefit from the support they receive from parents, guardians, friends and other members of the Club who attend our competitions as spectators and supporters.
Active, loyal and well behaved supporters are always welcome to attend and support our competitions but should be aware that their conduct will reflect upon the team, athletes and Clubs that they support and represent.
Fellow supporters have a responsibility to ensure that all spectators conduct themselves in an acceptable and well behaved manner at all times, when attending our games and competitions. Unacceptable conduct by supporters should be reported to officials in charge. Supporters should realise and consider that Young Athletes are encouraged to participate in Sport so that they may enjoy themselves while also improving their skills levels.
Complaints / Disciplinary procedures
The Club has a Complaints and Disciplinary procedure in line with SI guidelines. If you have any concerns please address these in the first instance to a member of the Club committee or coaching staff as appropriate. Any formal compliant ie those of a very serious nature should be submitted to the Club Secretary using the SI complaints form which can be found on their website within the requisite time frame.