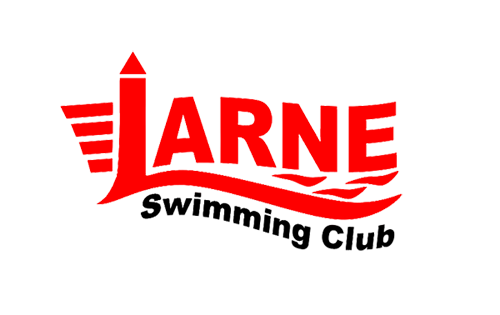 What do I need to bring to Galas?
Wear Club Kit
2 Club swim hats (incase 1 rips!)
Appropriate swimwear (see FINA list of approved swimwear) – at least 2 swimsuits (dry one for after warm up)

**performance suits (suits with an approved FINA logo) are not to be worn in this squad unless at the following meets:

Ulster age groups, Irish Summer Championships, Irish Age groups & Div 2
2 pairs of goggles
2 towels
Flip Flops & Club T-shirt for poolside
Water & Energy drink
Energy snack food – eg. snack bars/bananas/jaffa cakes
LSC Gala Etiquette
All swimmers MUST wear the official team kit in club colours black/red which is available to purchase through the club - details on website in 'Kit' section on the top toolbar.
All swimmers MUST sit together as a squad.
Swimmers MUST speak to the SENIOR coach at the meet BOTH immediately before EACH swim and immediately after EACH swim.
Parents MUST NOT be on pool side unless they have been given an officiating duty to carry out.
WITHDRAWALS - You MUST let us know if you are not able to swim in any of the races you have entered. No-shows leave empty lanes in races & Swim Ulster will impose fines (£5+ per race) if the swimmer has not been withdrawn. To avoid a fine please let your coach know or email [email protected] at least 48 hours before the start of the race to allow the club to give Swim Ulster the required notice. After this time you should still contact us as above to make your withdrawals.
VOLUNTEERING - It is a condition of the club's entry to open galas that we provide volunteers to assist in the running of the gala. The roles are varied & duties can be seen in the 'Volunteering at Galas' section. It is therefore a condition of entry with Larne Swimming Club that if a swimmer enters an open gala parents/guardians agree that they will provide a volunteer for at least one FULL session in one of the required roles.